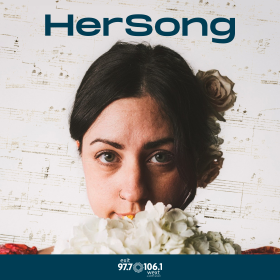 HerSong: Lifting Women's Voices of the Local 518
A podcast featuring women artists of the Local 518. A brief profile and a song.
JoAnn Sifo, New York's Mother of Bluegrass.

Sophia Vastek invites listeners to reflect on what community really means.

Maria Zemantauski's nylon strings take listeners on a journey through Spain. Episode 16.

The future looks bright for Tia Victoria. HerSong episode 14.

River Costa shares her story through song.

Thomasina Winslow's lasting impact on the local folk scene. Episode 11.